Have you been living a healthy lifestyle, but still feel as if you have hit a wall?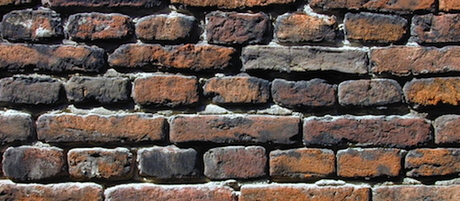 Many of us unintentionally sabotage our own progress. There are a few tell tale signs that point to what the causes are.
A trash can or recycle bin full of empty boxes. This means you are eating more boxed meals and processed meals than is beneficial to you and your family's health. Most of the "Healthy" or "Low Calorie" frozen entrees are loaded with sodium! Most brands have a at least 25-percent of the your daily recommendation, an u

nappetizing odor and/or fake taste, a l

ot of unknown ingredients, little real food, they are p

ricey – $4 a box may not seem like a lot but cost can pile up quickly, and they are n

ot a long-term solution to healthy eating (do you want to rely on these meals forever?) Try to stick to the perimeter of the grocery store for most of your grocery needs.That is where you find your lean proteins, low fat dairy, and fresh fruits and veggies!  Fresh foods are higher in fiber which will keep you from getting hungry  
Your Front seat or floor board is trashed. This means you may spend too much time behind the wheel and use your dashboard as your own personal buffet. With fast food joints on every corner, it is so easy to cheat and get "just a little something" We have all do it at least once. An indulgence meal is one thing, but when it starts to become a habit, no matter how you spin it that Chicken sandwich is far from healthy! If you know you are gonna be on the road invest in yourself and your health. Purchase a larger cooler to keep in the car and fill it with pre-prepped meals you can eat on the go. 
You stay up too late and get up too early. Losing sleep can actually cause weight gain as a study done between 2006-2007 by the Journal Sleep showed. Try to keep a regular sleep schedule, keep your room quiet and dark, a comfortable bed, and keep your house at a cooler temp at night. Getting at least 7 hours of sleep a night can be beneficial, not only to your waistline, but also your sanity ;-) 
Your local pub knows you by name. Happy hour can be pretty rough on your waistline! Outside of the empty calories (most drink are over 200 calories) Alcohol is technically a toxin, so your body works overtime to process it through the body, so the buffalo wings you consume while having a beer or two will go straight to your fat stores. If you are gonna drink, try to limit your consumption to once a week, workout before you hit the bars, fill up on low calorie foods during the day, raise your glass with lower calorie choices like white wine or a low cal beer. if you are gonna choose the higher calorie beverages then just drink fewer drinks. 
As Americans we are known for our hulk sized portions. Portion control or our lack there of can be traced back to our unusually large dishes. If you travel abroad you will find that most use dishes a fraction of the size of ours. We tend to try to fill the plate with food which in turn makes us feel the need to eat everything on our plates. Let's face it, most of us were raised to NOT waste food! We typically eat on the smaller side dishes that came with our dish set, we also use a food scale. A food scale is an inexpensive way to REALLY get your diet on point! When you actually realize what a serving size is and you eat accordingly, the weight just falls off!!! 
These are all easy fixes to get your progress back on track! Now we can nip the issues in the bud and continue to build the dream bodies we have been working so hard for!
Hope you all have a fabulously fit day!!!!! xoxox
Buy one, get one 50% off select vitamins & supplements. Good while supplies last.